In a relaxed atmosphere, students in small groups build their projects and become familiar with the different painting techniques.
The key words are sharing, generosity, pushing oneself to the limits, and kindness.
Unfortunately, a small group of "Happy Few" is already in place and I am not taking any more students this year.
For any information regarding a seminar, training or team-building, do not hesitate to contact me.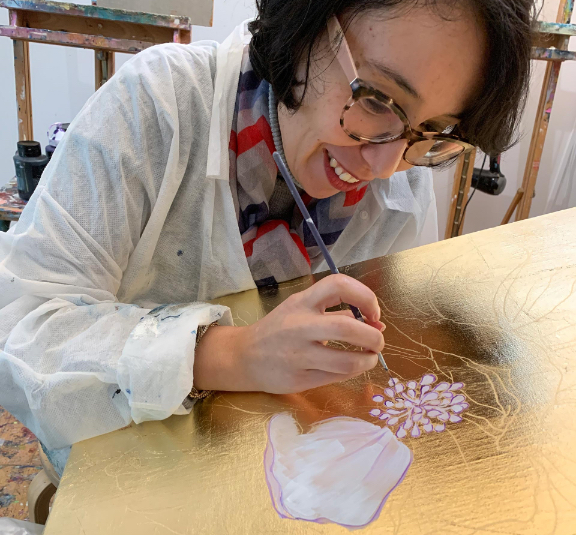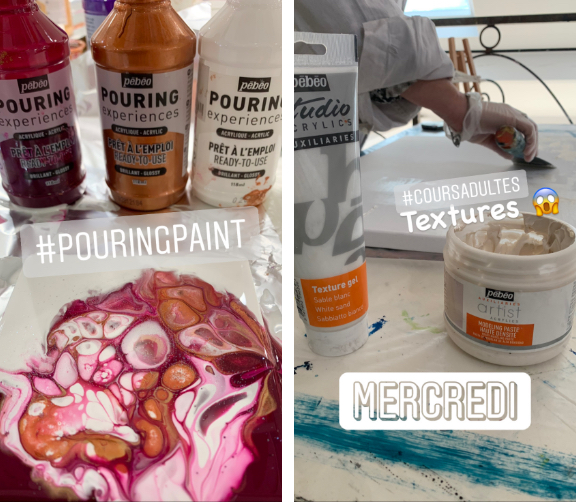 Discover or deepen classical or modern techniques to let the artist in you, express himself in the space of a day, for Beginner or experienced artists.
Techniques : Mixed Media, Flow Painting, Gold Leaf, Texture Effects, Wax, Resin … will have no more secrets for you.
Professional product training
The transmission of knowledge during these training courses focuses on Pébéo products and new techniques to approach mixed media, flow painting, textures without forgetting classics such as gold leaf, markers, Resin ...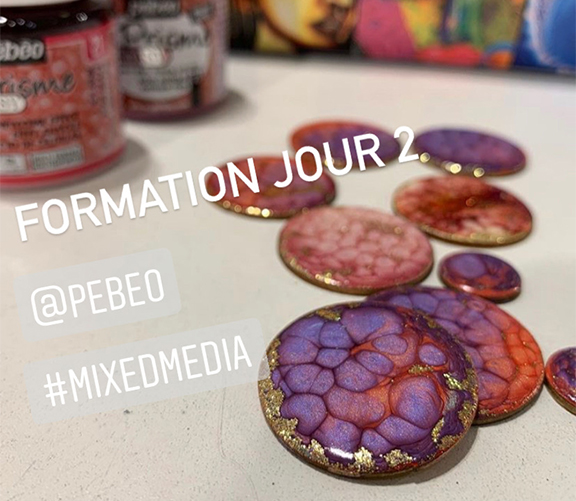 It is an activity to promote team cohesion through games. It is used in particular to :
• Create a bond
• Establish a good mood within the group
• To help discover the artist in each one of us
• Foster a team spirit, exchange, and sharing
• Produce, through play, a collective work of art
Challenge within the group
Negotiation: agree on the graphic and chromatic choice.
Organization: distribute tasks judiciously, anticipate, innovate.
Create a work-of-art: without stress in a fun and creative atmosphere.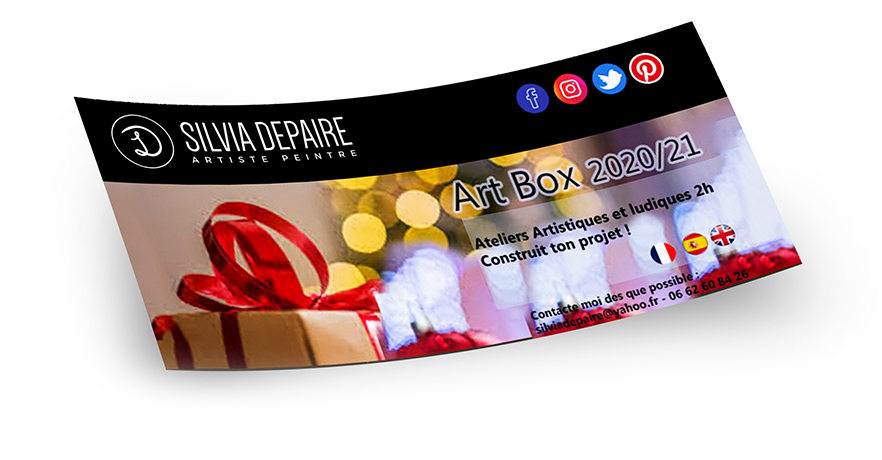 Offer your loved ones a moment of creativity out of the ordinary.